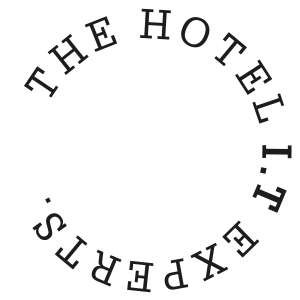 About
Welcome to Fluent2
We here to help you give your guests the best stay possible, using the latest technology solutions.
Established in 2002
Based in Central London
Managing the IT systems over more than 50 hotels and enterprises
Operating across 3 continents
We know our Opera from our Brilliant, our Vingcard from our Kaba!
From our base in Central London, our team of hotel technology experts have the ability to remotely support and manage your IT network, wherever you are in the world.
Here's how we help you:
Infrastructure project management – before a brick is laid on your hotel development, we ensure your IT systems are fully coordinated and future-proofed.
IT project management and implementation – whether you're building a new hotel or upgrading an existing one, we bring your IT system from the drawing board to reality.
IT managed services – Fluent2 run your hotel's IT system on a day-to-basis, letting you concentrate on providing the best possible service for your guests.
The way we work
Since the birth of Fluent2 in 2002, we've seen a massive amount of change in the IT landscape. However, one thing that hasn't changed is the way we work and our commitment to excellence:
Support with a personal touch – You will know our team by name and we'll know you in the same way.
One number to call – and no long menus to navigate!
The total package – We aim to provide a total solution to your IT needs, simply priced.
Consistency – We only support a small number of products, but we ensure they're the best on the market. Plus, we know them inside and out.
Proactive – We aim to see problems before they happen. Unlike many IT service providers out there, we never let software licenses and warranties lapse. We make sure your site and software are always up to date. Essential for security.
Planning for success – Our team are experts and dedicated to your success. We use leading project management software Wrike to plan all our projects.
Customer is king (or queen) – We've built our business on recommendations from our customers. We're committed to providing the highest standard of service possible, so you'll tell your friends.