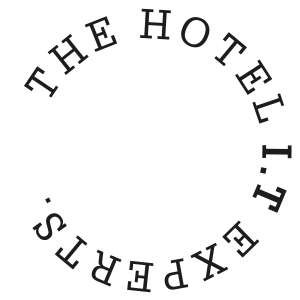 IT Managed Services
Helping you improve operations, delight your guests and reduce costs
When you're running a hotel, you have enough to worry about providing the best possible experience for your guests. You don't want to be worrying about your IT system. At Fluent2, we provide a managed IT service that takes care of everything.
It's all about peace of mind. We monitor your hotel's IT system 24/7, heading off issues before they impact your operation. If you or your staff need any support, our team of technical experts are one call away. We ensure your system is always up-to-date, running as smoothly and as speedily as possible, always protected from viruses and outside interference.
We help you make technology the backbone of your business. With our support, your network runs smoothly and consistently, allowing you to concentrate on delighting your guests.
Our Premium Support service provides the following:
Remote monitoring
We monitor PCs, notebooks and servers and resolve issues
Extended hours help desk
Our central London based help desk is staffed from 7am to 11pm weekdays and from 9am to 6pm on Saturdays, Sundays and Bank Holidays. Christmas Day and at all other times we provide emergency support cover.
Patching
We automate the installation of critical and important patches across all desktops and servers. Servers are rebooted on a monthly basis to ensure that all patches are installed. Server firmware is updated annually.
Antivirus management
If you use our Webroot SecureAnywhere endpoint protection, as most of our customers do, then you can have peace of mind that your antivirus system is up to date and working. Our monitoring system will alert us if it's not so that we can rectify. For users of other antivirus solutions, please ask and we will advise the level of monitoring system integration that we can offer.
Backup system management
If you use Veeam Backup & Replication (another customer favourite) then backup monitoring is fully monitored and managed. Veeam is tape-free and will automatically backup to both local and cloud storage.
Firewall management
If you use Sonicwall, our preferred firewall vendor, then we will add all devices to our Sonicwall Global Management System (GMS). In addition to monitoring the status of the all firewalls under our management we can easily make changes and update firmware at the bush of a button.
Planned Preventative Maintenance
Every customer receives a set number of on-site planned preventative maintenance visits per annum. The actual number depends on the number of computer endpoints that we maintain. See our rate sheet for details.
Documentation management
Having secure audited access to standardised configuration information is essential for the efficient operation of an IT help desk. We use award winning IT Glue to maintain this information and at request, can provide customers with secure read only access.
Third Party Liaison
With a predominately hospitality focused customer base, we are assisting customers with third party issues on a day to day basis. Rebooting servers, restarting services and providing third party access is included as part of our service offering. Customers must ensure that they have a support contract (or a way of obtaining support) with each third party, and always contact the third party first before contacting us.
Hardware warranty management
Our Warranty Master will help you manage hardware warranties and allow Fluent2 to offer extended warranties, where available, for international branded PCs, notebooks and servers.
End of life product management
We will let you know well in advance of any impending end of life situations. This could cover PC and server operating systems along with hardware such as firewalls and routers.
Internet circuit management
Whether you purchase your internet circuits from Fluent2 or a third party we will provide incident management services to cover system issues and outages. If you do use a third party, please make sure that you have the appropriate service level agreement in place as we can't help on a Saturday if your provider is closed for the weekend.
Domain name registration and name services management
Migrate your domain names into our system and we will manage these on your behalf. No tricky control panels to navigate and no mention of A records, MX record and SPF records.
SSL certificate management
Purchase your SSL certificate via Fluent2 and we will integrate and manage these. In addition to being used on web sites, they are also used to secure access to your servers when accessing them remotely.