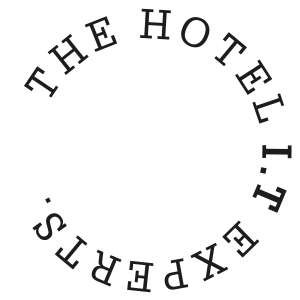 IT Architecture & Design
Helping you future-proof your systems with innovative technology solutions
When you work with Fluent2 at the early stages of your hotel development project, you reap the rewards.
You get to have the IT system in your hotel exactly the way you want it, aligned to the standard of service you want to provide for your guests. Your IT system will be tailored to you. Planned, designed and integrated into the way your hotel works.
Working with Fluent2 at the beginning means planning for success. You'll be future-proofing your IT, taking advantage of the best IT solutions on the market, on time and on budget. You eliminate being stuck with IT that doesn't perform, and the need for costly replacements. All in all, it makes providing the best service for your guests a great deal easier for you and your staff.
Technology is no longer something that can be designed into the fabric of a hotel as an afterthought. It needs careful coordination from the beginning, avoiding costly contractor change orders and impractical systems which the hotel operator has to live with for years to come.
Our project management wrapper ensures that the needs of all of the technologies that are installed within a hotel are provided for. This will typically include:
Property Management System (PMS)

Point of Sale system (POS)

Telephone system

Audio Visual

Guest Wi-Fi

CCTV

Converged network

Television system

Administration IT network (servers, networking, PCs and printers)

Data cabling
We also work with the construction team to make sure that where they are managing the install of system that aspects of IT integration, such as door locking and alarm systems, they are correctly specified and coordinated.
Once engaged our work breaks down into the following areas
Design
The starting point is to understand all aspects of the project which have a bearing on IT. We review general arrangement drawings with the architect, electrical and low voltage design with the M&E consultant and assess brand standard considerations. Most importantly we consult with the client and/or operator to understand what they are looking to achieve and the budgetary constraints around this.
Working with the project design team we produce a setup of marked up drawings showing all IT data, audio visual, and where require security. This begins an iterative process to perfect the scheme as far as possible before going to tender.
If your project is at a more advanced stage and you already have a contractor appointed, then we can work with them and coordinate with their shop drawings.
Budget
As early on in the process as possible we will produce a budget encompassing all of the technology being installed as part of the IT budget. You may not know exactly who you are going to partner with for the major ticket items like TV, Wi-Fi and telephone – that's ok as we can either estimate these costs or include various options from a tender process.
Budgeting is an iterative process and we generally expect a number of iterations during the life of a project. Value engineering is par for the course.
Procurement
Formalising the procurement process will ensure that the IT systems are purchased at the right price.
For larger purchases this often means creation of a request for proposal RFP document which is issued to several specialist. Once proposals are received back, these are analysed from both functionality and financial aspects and reported to the client with a recommendation on how to proceed.
Where necessary we can request that certain contract terms are included within supplier contracts to ensure compliance with client requirements.
Once the client has placed an order for a particular supply, the budget document is updated with actual costs and purchase order references so that there is an audit trail.
In summary our aim is to help the client get suppliers on board who are the best fit for the project, and are able to work within budgetary constraints imposed by the project.
Project Management
This is where it all comes together. We work side by side with the client, operator, contractor and design team to manage the implementation. Our approach is hands on – we attend site meetings and walk the site to coordinate the various IT contractors. Expect regular project plan updates and full management including snagging and O&M manual.