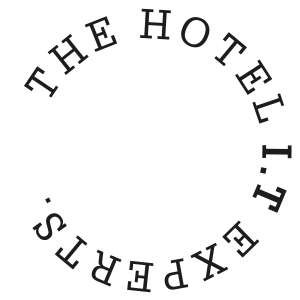 Hotel Indigo


Hotel Indigo – 1 Leicester Square
Background: 
Hotel Indigo – 1 Leicester Square is a new-build, ultra-modern boutique hotel in the iconic heart of London. Where art-deco cinematic glamour meets 21st-century customer experience. With 95 rooms and a beautiful rooftop bar, Hotel Indigo – 1 Leicester Square is fast becoming one of London's newest landmarks.
The project:

 
Fluent2 was appointed as IT Project Partner by the developer. Being a new-build hotel development, there was the opportunity to design the IT architecture from inception and fully integrate it into the infrastructure of the hotel. This way it could be completely in line with the client's 'guest experience' vision.
Objective:

 
The overarching vision was to provide the ultimate 'guest experience' for Hotel Indigo – 1 Leicester Square visitors. The design, furnishing and catering would be world class. The IT architecture needed to be world-class too. From super-fast Wi-Fi to 43-inch TVs in all rooms, to a top of the range internal IT network, everything was geared to provide a smooth and seamless experience.
Our approach:

 
Initially, Fluent2 were hired as the IT Project Manager. The client was so pleased with our consultancy, guidance and expertise on how to design and manage the project that they promoted Fluent2 to act as the main IT contractor for the implementation stage. This allowed us to better manage numerous IT suppliers and ensure that they deliver as per the customers requirements.
Data Cabling
AV
Telephone system
Security system
Wi-Fi
IT network
TV
We also consulted on finding the right providers for:
PMS (including CRM, RMS, GDS)
Housekeeping app (including concierge app)
POS
PDQs (Credit card machines)
Results:

 
Hotel Indigo – 1 Leicester Square London opened in March 2018 to rave reviews, as they say in the West End. Many guests have written reviews praising the hotel's flawless guest experience and modern outlook allowing the hotel to charge premium prices.
Testimonial:

 
'When we first started working with Fluent2, we were immediately struck by their expertise, commitment and can-do attitude. We were happy to upgrade Fluent2 to be our main IT contractors. They worked diligently to find and install only the best IT equipment, and co-operated well with us and the other contractors on the project. The smooth IT experience in Hotel Indigo – 1 Leicester Square today is a testament to their skills. If you're looking for a top-of-the-range IT architecture and design experience in your new-build hotel, on time and in budget, I am happy to recommend Fluent2.''